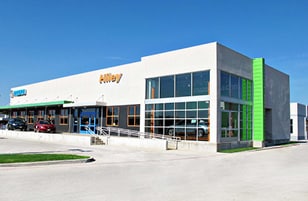 Welcome to Our Service Department
Are you looking for an auto repair shop in the Hurst and Fort Worth area that is trustworthy, knowledgeable, and experienced? Hiley Mazda of Hurst service center is the answer to your auto maintenance and repair needs in Hurst. Intricate parts and advanced technologies have become the standard of today's automobile which is why you shouldn't leave car repairs up to your friend who "knows cars" or the neighborhood mechanic.
Our service bays stay busy providing vehicle service to automobile owners. Which is great for both you and us; real world experiences keep our mechanics sharp and up to date on the best repair practices in the auto industry. Our service staff is trained and equipped to service all make and models. The auto industry is in a constant state of innovation and growth and it is important to us to evolve as well. The only way to maintain a high level of skill is to continuously stay immersed in the service environment.